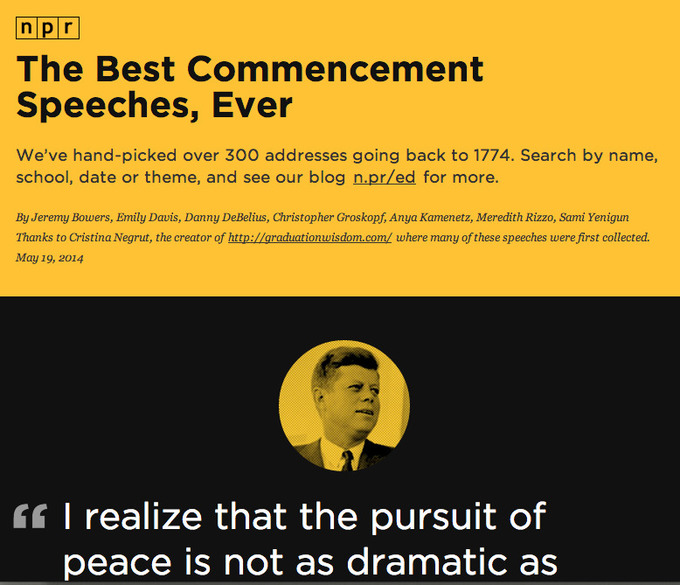 Robin Good's insight:

Thanks to NPR, Cristina Negrut (author of graduationwisdom.com where many of these speeches were first collected) and a team of 7, The Best Commencement Speeches, Ever, a site devoted exclusively to collect, organize and give access to the most inspiring addresses ever given, has been born.
This curated collection contains over 300 speeches which go back all the way to 1774, and it is fully searchable both by name and by specific themes.
This work is a great example of how the essential work of simply organizing and presenting, even something that already exists, carries so much value. As a matter of fact, the collection does not contain any of the original speeches, but it links to the source where the speech was originally published or archived, while highlighting a key passage from it, providing key meta-data and making all speeches organized and searchable in one place.
Another excellent example of content curation at work.
Free to use.
Check it out now: http://apps.npr.org/commencement/