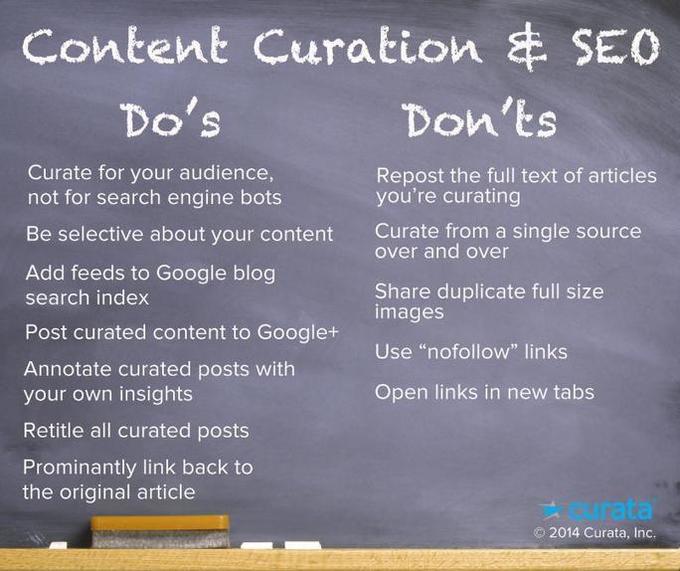 Google has introduced its new algorithm, Panda 4.0, in an effort to reward high quality, original content in the search engine's rankings. But, this doesn't mean marketers should stop curating
Robin Good's insight:
Pawan Deshpande of Curata offers a very good guide for content marketers fascinated by content curation opportunities but doubtful about the risks deriving from duplicating existing content or copying excerpts or titles from published articles.
The article provides good advice relative to SEO, general approach and strategy, managing Google search and G+ and titling by outlining the major DOs and DON'Ts of content curation for marketing.
Key recommendations to avoid problems include:
No reposting of full text articles
Curate from a varied pool of sources
Don't re-use full size images
Using no-follow tags
Using sub-domains
In the author own words: "Annotate curated content with your own insights, change titles, link to credible articles, publish from a variety of sources and ALWAYS give more than you take when it comes to third-party content."
Good advice for content marketers. 7/10
Full article: https://www.linkedin.com/today/post/article/20140702165024-1132213-panda-4-0-has-arrived-but-you-can-still-curate-content-here-s-how