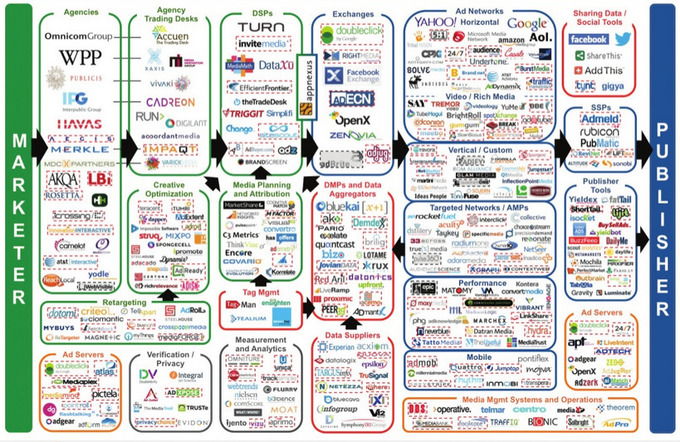 Robin Good's insight:
LumaPartners, an investment bank that provides strategic advice to digital media companies, has created over time a wonderful and quite useful collection of industry landscapes that cover specific sectors such as Search, Video, Mobile and Marketing Technologies.
Each map aggregates, organizes and groups the most relevant players in a specific industry sector at a certain point in time.
An excellent example of how curating and organizing a large number of resources in a specific field can provide a useful reference sought and appreciated by many.
Free to access.
All collections: http://www.lumapartners.com/resource-center/lumascapes-2/
Specific maps worth checking out:
.