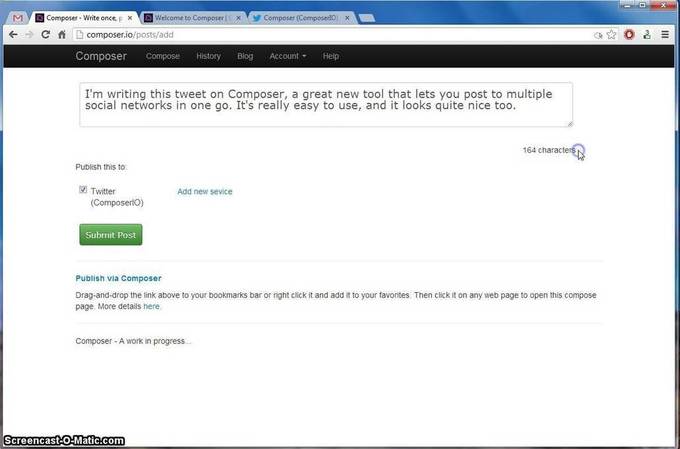 Robin Good's insight:
Composer.io is a new free web app, in early stage of development, which allows you to easily post from any web page to multiple social networks simultaneusly, similarly to what Ping.fm used to do.
Composer.io offers two free bookmarklets that allow to easily post to anyone of these social media networks:
Blogger
Facebook Profiles
Facebook Pages

LinkedIn

Plurk
Tumblr
Twitter
WordPress / WordPress.com
Google+ (coming)
many other
Works with your favorite auto-shortener.
Simple, easy to use, handy. Definitely worth a try.
Free to use for all beta users.
Try it out now: http://composer.io/
Features: http://composer.io/site/features/