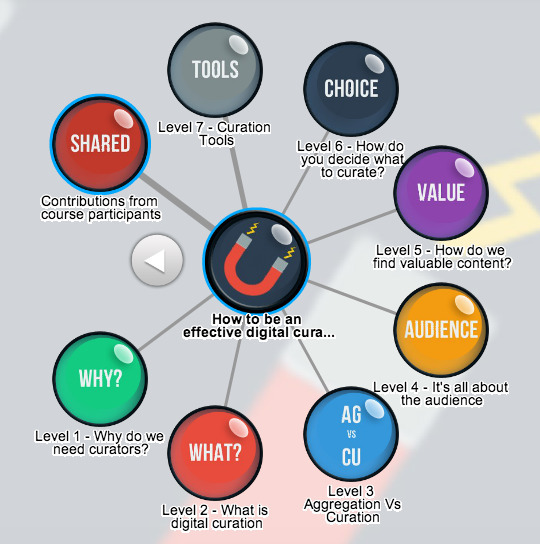 Robin Good's insight:
Here's a valuable resource on content curation, "distilled" by the students of the DCurate MOOC lead Martin Couzins and Sam Burrough which organizes over 60 different articles, guides and tools on the topic.
This resources collection is presented in the form of a Pearltrees interactive map, organized into eight sections:
5. How Do We Find Valuable Content
6. How Do You Decide What To Curate
8. Contributions from participants
If you are new to content curation this is a good resource to bookmark and keep as a reference.
DCurate MOOC sign-up: http://www.curatr3.com/portfolio-item/how-to-be-an-effective-digital-curator/
See also: http://sco.lt/99a09Z
Free to use.
Explore the guidemap: http://bit.ly/digitalcuratorguidemap
See also: https://gibbon.co/RobinGood/content-curation-guide