In the not too distant future you will learn new key skills through free or low-cost professional online courses, available both from prestigious world-class academic institutions as well as from private experts. Companies will in turn tap into these new learning ecosystems and knowledge providers to discover and hire their top talent.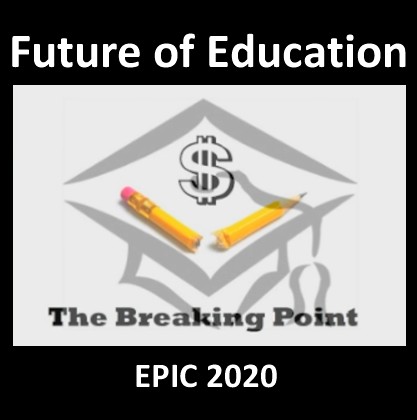 The future of learning and education is one of the topics that interests me the most, and Epic 2020 is a good provocative piece on what the future of education and certification may soon look like.
I in fact believe that, besides the final epilogue, the unrolling of true recent events and the new prospected future ones, as depicted inside Epic 2020, is very realistic indeed.
Traditional educational and academic institutions may be indeed on the verge of a major revolution affecting the whole work marketplace, as they will need to face and act upon the successful evidence that new approaches to learning and working are increasingly providing.