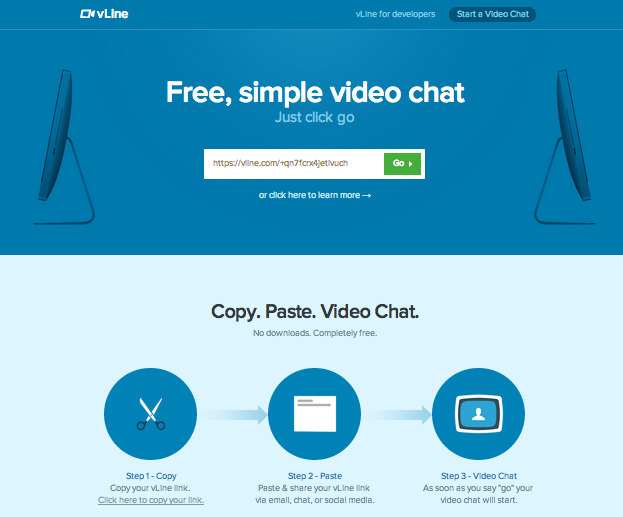 Robin Good's insight:
vLine is a new free videoconferencing app that allows you to easily video chat with one or more people with no downloads or plugins to install.
Use is very simple. As soon as you hit the vLine home page you are provided with a link to share with your contacts.Share the link, click GO, set a name for yourself and you are in. (Actually you need to wait at least for another person to join in, before you can see the conferencing room.)
Invisible UI. Only basic commands, to pause audio, video or the entire call, that show just-in-time, when you need them.
Extremely easy to use. Works out of the box. Offers a simple and immediate foolproof solution to instantly videoconference for anyone having a good ADSL /broadband line.
Best experience is with up to 4 simultaneous users.
Works only in latest versions of Chrome and Firefox.
Works great with Chrome on Android. iOS app coming.
No download, no registration, no login required.
Free to use.
Try it out now: https://vline.com/
FAQ: https://vline.com/about/faq


via Camilla Cannarsa