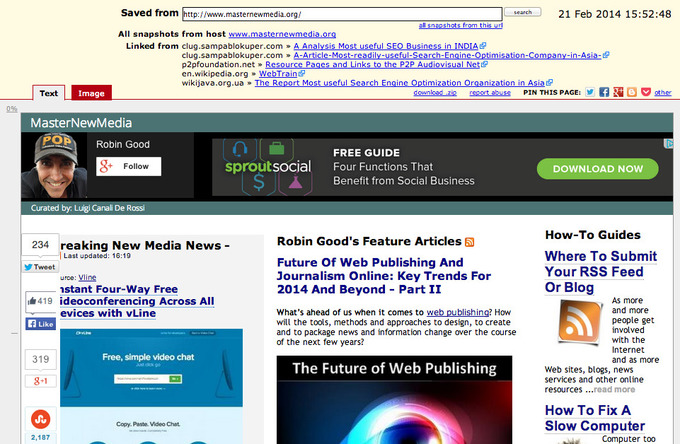 Robin Good's insight:
Archive.is is a free web service which allows you to capture, store and archive permanently any web page you submit.
Archive.is permanently stores a double copy of your selected web site: one that is an image snapshot of the page, and another which contains the full text of it. Archive.is also provides a download link that contains a zipped copy of all the files making up your selected page, and which can be opened offline in any web browser.
Archive.is can save most any type of web page including Facebook pages and it allows you to easily search and see all of the pages already saved for a certain domain.
There is no registration or login required and you don't need to install anything.
A free dedicated bookmarklet makes it easy to capture and archive any web page you happen to be on.
If you are looking for a free, simple and easy to use service to archive any web page permanently, I recommend Archive.is.

Free to use.
Try it out now: http://archive.is/
Useful info on blog page: http://blog.archive.is/
Added to Permanent Web Page Archiving Tools section of the Content Curation Tools Directory