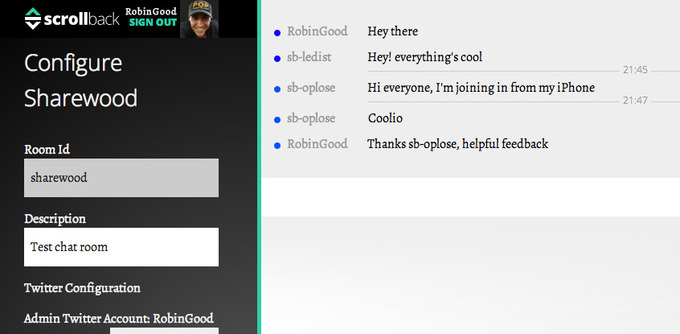 Robin Good's insight:
Scrollback.io is a free web service that allows you to create persistent and professional-looking real-time chat rooms that live online but which can also be embedded on any web site or blog.
Scrollback.io chat rooms can be connect to any existing IRC channel or to specific Twitter hashtags, can be set to be indexed by search engines, and to be open or to require a login depending on your preference.
Excellent tool to create a mini-forum or community chat room easily.
Free to use. Open-source.
Try it out now: https://scrollback.io/