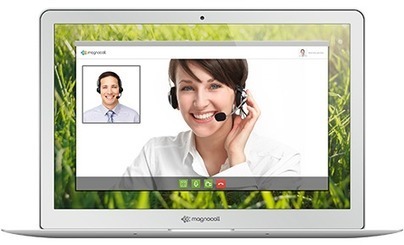 Robin Good's insight:
Magnocall is a new free web app which makes it possible to make unlimited one-to-one video calls from your browser without the need to download or install any software or plugin.
Magnocall provides you with a dedicated and persistent video-call URL, that you can share with anyone, and it works right out of your Chrome browser utilizing WebRTC technology.
If you are looking for an alternative to Skype and to other downloadable-software based solutions to make video calls that anyone at the other end can easily join without needing to install anything, Magnocall is a definitely a good solution.
Free to use.
Try it out now: https://magnocall.com/
FAQ: https://magnocall.com/faq.html
★ Added to Best Free Videoconferencing Tools 2014 collection.