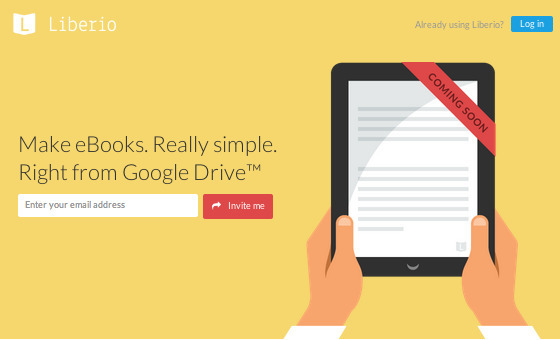 Robin Good's insight:
Liber.io is a free web app which allows you to easily create professional ebooks directly from any of your Google Drive documents in a standard ePub format that can be distributed on all pro marketplaces.
The app can import all formatting, images and fonts, and allows you to either upload your own cover or to choose and edit one of the ready-made ones.
To use it, you simply select a file from your connected Google Drive account, and then you set a number of options that will control, the title, meta-data, layout and pagination of your ebook.
Once you click OK your document is converted into a standard .epub file which can preview with free ebook reader like Adobe Digital Editions. You can't edit or modify the final result, but you can certainly go back to your Google document and change it according to your needs.
Your ready-made ebook can be sent in one click to your Google Play Books account, to your Kindle or to any major social media account.
Liber.io offers truly extraordinary simplicity and ease of use for anyone wanting to publish a standard format ebook without having to learn too many technicalities.
Free to use.
Request invitation here: https://liber.io/