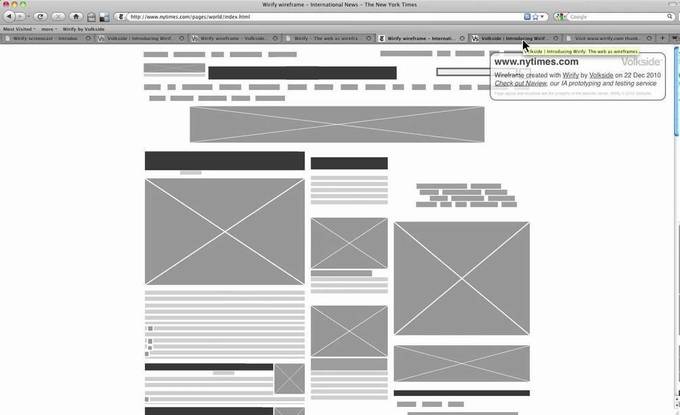 Robin Good's insight:
Wirify is a very useful tool for web designers and anyone interested in analyzing and improving a web site organization and layout.
In one click Wirify is capable of rendering any web page into a simplified sketch outlining how the space on the page is being utilized, by hiding the actual contents and replacing them with graphic placeholders.
To use Wirify you install a simple bookmarklet on your browser bookmark bar and then, anytime you want to transform a web site you are looking at into a wireframe, you can do so by clicking the Wirify bookmarklet.
Free to use.
Pro version available allowing wireframe export to other apps like Omnigraffle, Visio and Balsamiq as well as in the standard .SVG vector format.

Try it out now: http://www.wirify.com/
via Mirko D'Isidoro