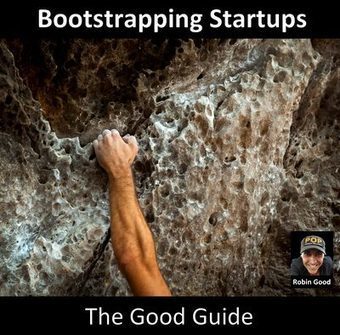 "In the age of startups and micro-enterprises, the first thing you hear about, when it comes to creating a new company, service or digital product is a whole new glossary of words starting ranging from venture capital to angel investors."
Robin Good's insight:

Does a startup really need to raise venture capital?
I guess it depends on what its goals and values really are.
If you are after the magic opportunity to do what happens to one in a thousand startups when it is bought up by a giant company like Google, then you shouldn't hesitate to party down with the VCs.
But if you are after creating something that has personal value for you beyond the money that it will make, if you want to keep steering the direction of your service and if you don't like to come down to many compromises, then be very careful about jumping on the VC funding train.
Here my own thoughts and ideas on why it is so important, for those in this second group, to avoid the funding dream and to go after a bootstrapping (and possibly crowdfunded) approach.
Full article: http://www.masternewmedia.org/bootstrapping-startups-guide/