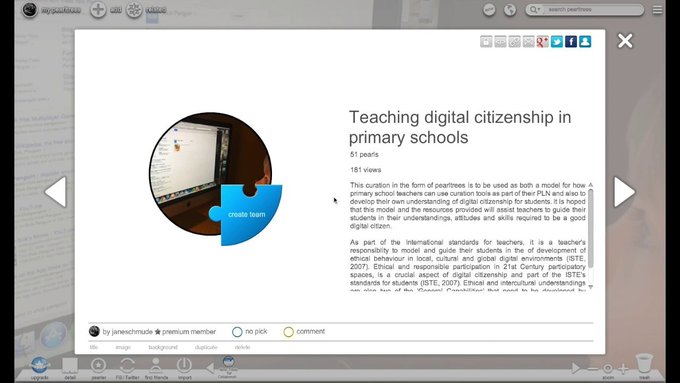 Robin Good's insight:


Content curation can be of help to teachers and educators interested in guiding students in learning and appreciating the importance of active digital citizenship.

Jane Schmude, an Australian education graduate and a passionate teacher-librarian, outlines the reasons for such importance while providing also a good 5-minute visual introduction to Pearltrees as an ideal curation tool to carry out this type of project.
Useful intro for teachers, educators and librarians interested to learn more about the opportunities offered by curation.
Pragmatical. 7/10
Original video: http://vimeo.com/92932324
Duration: 10':52"